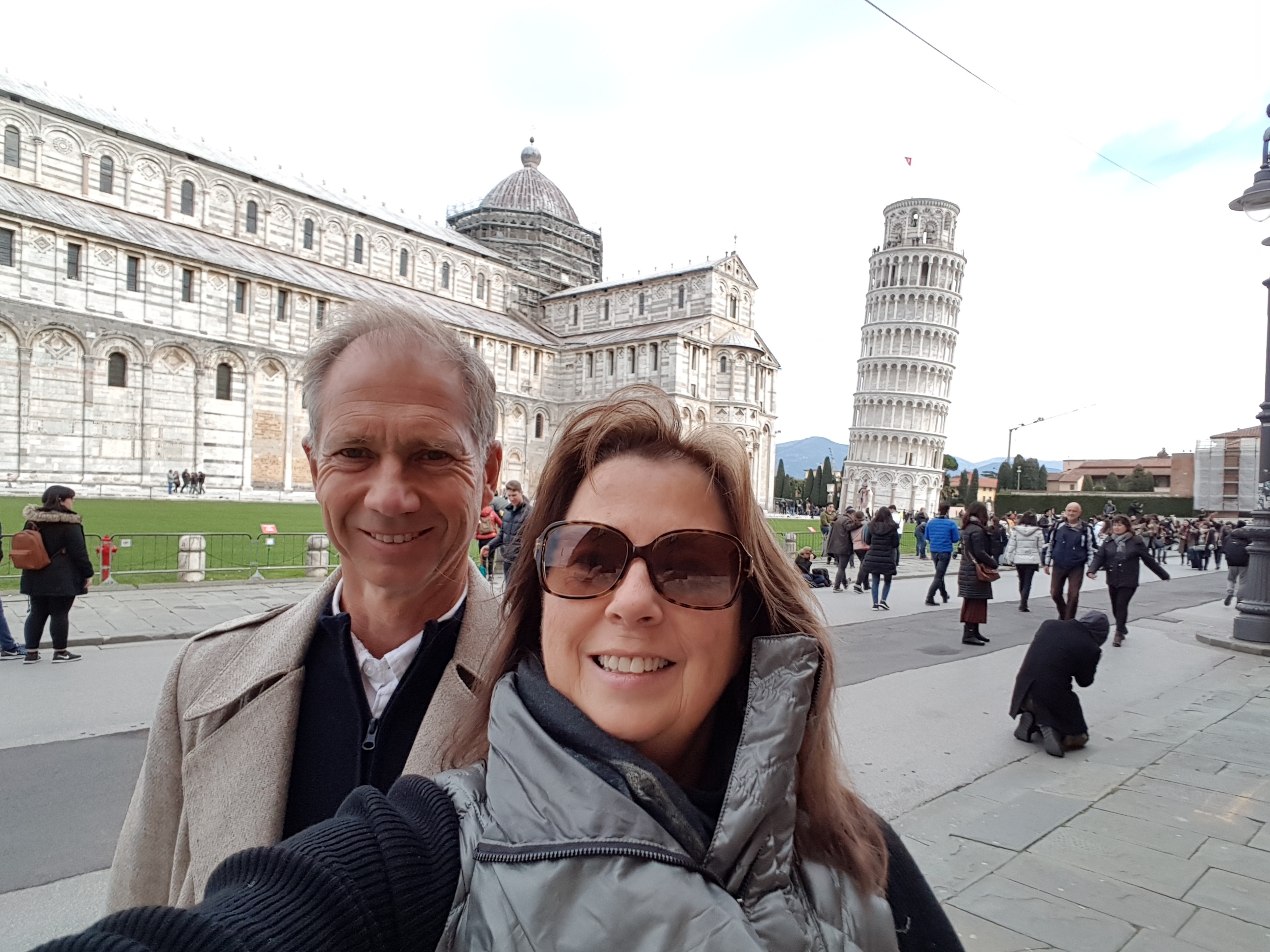 Every book, seminar and course on human potential or self-development tell you over and over the importance of having a goal to work towards. More importantly it must be the right goal. The right goal of course is one that YOU choose, not someone else and it is something YOU want to be, do or have. Something YOU can put your heart & soul into and have that burning desire to create and become reality.
Persistence, Patience & Belief in pursuing your goal are without question three of the most critical factors in achieving it. It is very important to remember that no one can tell you what the gestation period might be between the conception of the idea and the realisation of your goal.  Just know, if you stay true to yourself, your goals and your purpose, they will happen.
Thinking about some really big goals & dreams achieved, recently James and I visited the bell tower of Pisa-Italy that started construction in 1173 with completion in 1399.  That is 226 YEARS from start to completion, with nothing more than an idea, drawing plans, sheer determination and the will to do it.  Thinking about it even deeper.. that took several generations to complete and carried on someones idea who was no longer around.  A bit simpler sounding "idea", the zipper, started as an idea in 1883.  Buttons were used to close a man's trousers and to close a woman's dress until 1913. What we see and use today and may seem like an easier achievement, still took 30 YEARS from idea to becoming a useful reality.
Always remember…Reaching your goal is important, though what is far more important is the personal growth you experience while pursuing your goal.   Have faith, believe in yourself, because everything you need is available to you and develop those all-important qualities of Persistence, Patience & Belief  which are essential in the realisation of your big, beautiful and most amazing goals & dreams.  One last important thing to remember is to always enjoy the journey along the way.
To YOUR Success..
Personal · Professional · Business
Lorrie A. MacGilvray, Co-Founder & Chairman – ReModel International